Doctoral theses can play a pivotal role in promoting business innovation in Portugal, by boosting technological advances and providing solutions to specific challenges faced by companies. In recognition of the importance of strengthening this link between academia and the corporate sector, Altice has been promoting this alliance though the Altice International Innovation Award (AIIA) and its Academy category.
The AIIA recognises entrepreneurship and talent in the sector of technology, innovation and sustainability. Involving the academy in this award is intended to incentivise doctoral students to go beyond just obtaining their diploma, and to take their theses one step further. Such research could be of significant benefit to companies, driving innovation and contributing towards the development of new business solutions. This is why one of the three AIIA categories is dedicated to the Academy. Doctoral students of any nationality who are enrolled at Portuguese universities can compete for a cash prize of 25 thousand euros.
A doctoral thesis corresponds to a high-level education in benchmark areas in specific branches of knowledge, and assumes a capacity to acquire systematic understanding of scientific areas of study. It brings together a set of skills, abilities and research methods associated with these areas, as well as the capacity to design, plan, adapt and perform significant research in compliance with academic quality and integrity standards. The critical analysis, evaluation and summary of new and complex ideas, as well as an ability to communicate such ideas to the academic community and to society as a whole are equally important aspects and may be regarded as a major step in promoting a knowledge-based society, as well as technological, social and cultural progress, resulting in advances which have the potential to drive business innovation. Furthermore, many theses seek to solve specific challenges faced by companies, by spotting shortcomings and proposing innovative solutions.
Commited with the academy
Altice, through the Altice International Innovation Award, reinforces its commitment to innovation and technological development, recognizing the importance of academia in the process of business innovation. Applications for the award are open until September 24. For more information, please visit the website www.alticelabs.com/aiia/.
Finalists in the 2022 edition of the Academy category
The Adaptive Robotic Grasping Planning project presented a new modular architecture which enables the user to define and configure the robotic hand and the object to be grasped. This solution sought to overcome robotics challenges, such as sensing and grasping objects, using artificial intelligence and computer vision. The business model entailed marketplace operations and software licensing.
The Fast and accessible fabrication methodology project for organ-on-a-chip devices sought to reduce dependency on experimental animals in laboratory testing, by replacing them with chips which replicate human organs. This solution allows pre-clinical trials to be conducted within a personalised medical context by simulating the functioning of specific organs. The organ-on-a-chip manufacturing method has been patented.
The Dynamic Defense for Softwarized and Virtualized Networks proposed an innovative approach to addressing cybersecurity risks, combining two factor authentication and Moving Target Defense (MTD) techniques. The solution put forth created a layer of defense and network authentication which moves along the attack surface, disrupting attacks. It is offered to customers and was successfully tested in a company which served as the pilot project. This project won last year's Academy category.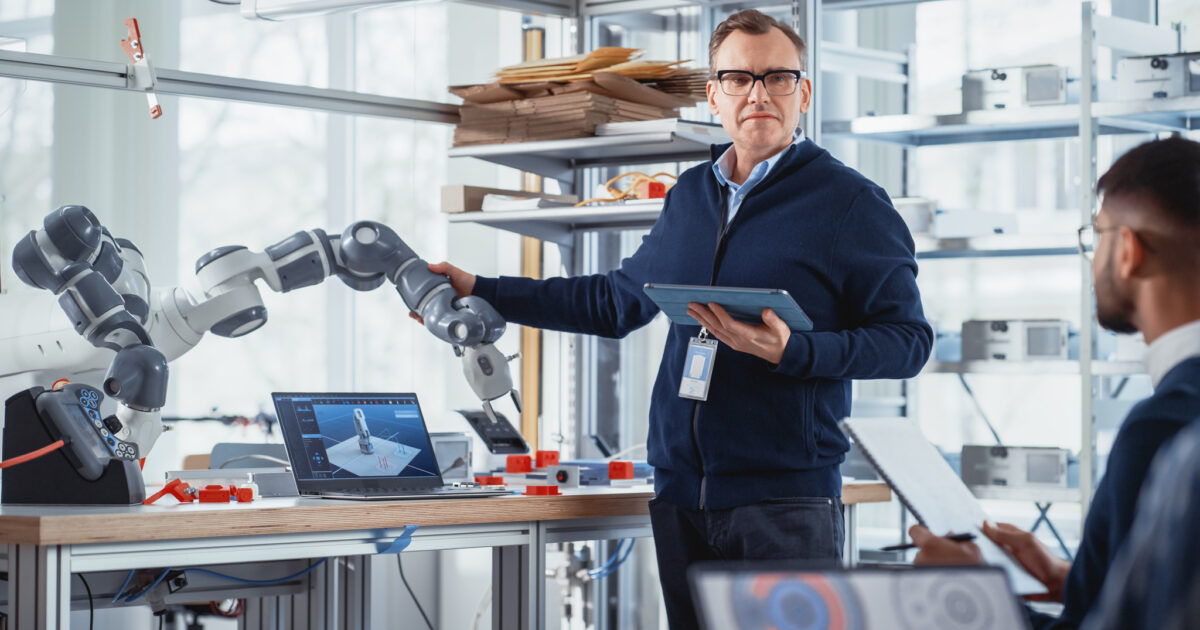 Promoting collaboration between universities and companies
Collaboration between academia and the business sector contributes towards the country's economic development, creating jobs and strengthening Portugal's global competitiveness. Converting doctoral theses into business projects drives the formation of new companies, promotes growth in specific sectors and stimulates technological progress.
The importance of doctoral theses shifting from academic research towards business innovation projects and the creation of new companies is significant. This transition drives the development of innovative products and services, stimulates entrepreneurship and promotes the transfer of knowledge between the academy and companies.
Within this context, the AIIA plays a crucial role by recognising and rewarding innovative projects developed by students and researchers in the field of telecommunications and information technologies. The award highlights the importance of the academy in technological innovation and in the creation of disruptive solutions, shining a national and international spotlight on the research and projects undertaken at academic institutions.
Benefits of academic innovation applied in companies
The practical outcomes of applying doctoral theses in business innovation can vary depending on the specific nature of the research field and the contexts in which they are applied. The practical results that can be achieved through the application of these theses are:
•Development of new products or services;
•Improvement of business processes;
•Implementation of innovation management strategies;
•Knowledge transfer and collaboration with other organizations;
•Competitiveness and advantage in the market.