As one of the faces of innovation in Portugal, Alcino Lavrador has had a long journey in research and development in the field of telecommunications and IT. There have been some major technological advances made under his leadership, with a significant impact on the development of new advanced connectivity solutions.
Having completed a bachelor's degree in Electrical Engineering at the University of Coimbra's Faculty of Science in 1985, he embarked on his career that same year at PT Inovação, first as a network protocol development engineer and later as an intelligent network service engineer. He took up several management positions within the company, heading up major projects in Africa and Brazil. In August 2006, he was appointed as the CEO of PT Inovação, and in March 2008 became the executive chairman.
Alcino Lavrador still has all the qualities of a good researcher. He remains fascinated by discovery, he maintains an open mind, and is still creative, adaptable and resilient. His management instinct is results-orientated, and focused on minimising risk and encouraging cooperation and networking. As such, he is also in charge of coordinating the University of Coimbra General Council's Innovation Committee, and is the deputy chairman of the Competitive Cluster in ICT and Electronics – ICTE, Portugal's ICT cluster.
We caught up with him to find out how Altice Labs' innovation development is going, and to talk about its impact on the products and services they provide and the need to attract new companies to ensure innovation. One of the ways in which Altice promotes this networking and introduces new approaches, technologies and services to the market is through the Altice International Innovation Award (AIIA). There have now been seven editions of this initiative, and it offers the largest cash prize currently awarded in Portugal in the field of technological and digital innovation.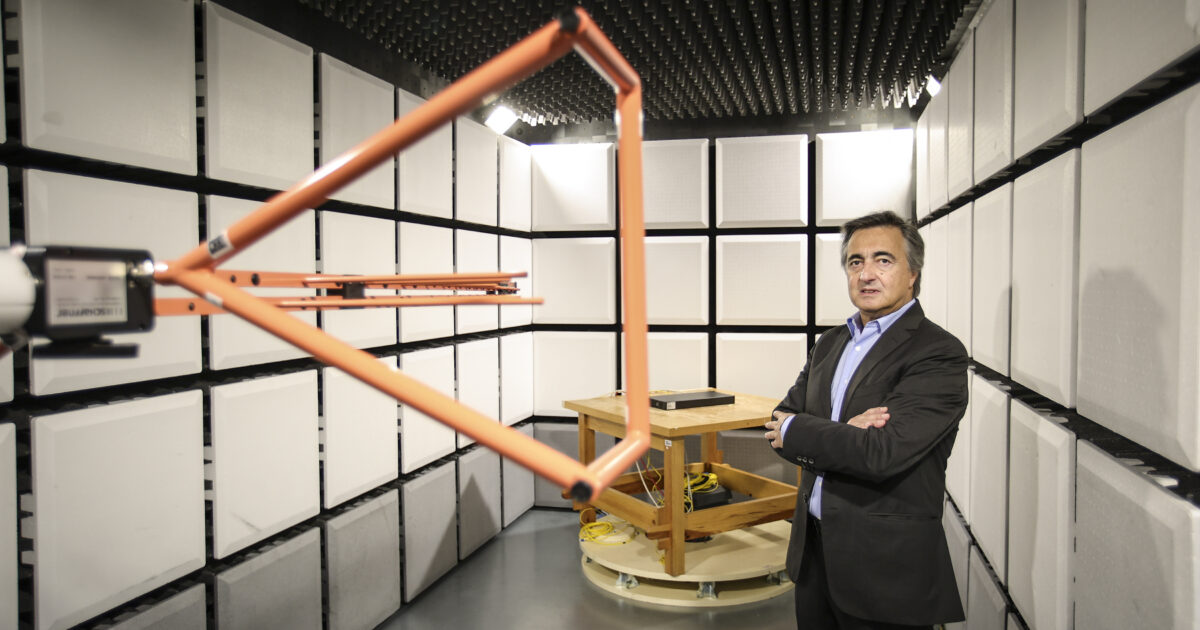 How many patents has Altice Labs applied for?
Over the last four years we've submitted more than 50 patent applications, both national and international, and over that period we've been granted 17 international patents (in Europe and other countries). We plan to reach our goal of 100 patents by 2030.
We should also point out that we are the Portuguese company with the highest number of innovative technologies recognised by the European Commission's Innovation Radar within the remit of the Horizon 2020 programme, which ran from 2014 to 2020 to incentivise European innovation. 22 innovations have been identified, from the stage of potentially disruptive emerging technology right up to the technological maturity stage, and Altice Labs is one of the companies which stands out the most in this field throughout Europe.
How much does Altice invest per year in R&D at Altice Labs?
In the last five years, Altice Portugal's investment in R&D totalled 361 million euros, which makes us by far the biggest R&D investor in Portugal, outstripping all other companies. Altice Labs' chief investment in Research, Development and Innovation (RDI) occurs through the acquisition of laboratory equipment and through our teams contributing towards the multiple tasks demanded by RDI. Such projects are three-pronged: internal (which must be kept in the strictest confidence), projects we finance in the academy (funded projects to explore technologies or validate strategic options) and projects in partnership with national and international bodies, resulting chiefly from applying to Portuguese and European RDI incentive programmes.
How does Altice Labs' strategy approach innovation?
Innovation is an area of strategic operations for Altice, and Altice Labs is the only operator in Portugal which has a large innovation lab and internally possesses the know-how and skills to work in the domestic and international market.
Portugal has an exceptional culture of innovation and Altice Labs is an example of precisely that. As an organisation, we are at the forefront of technological research and development, and we export solutions and products throughout the world (66 countries), enhancing the lives and meeting the needs of millions of people globally.
We take a holistic approach to the area of innovation in ICTE, crossing over skills, teams, projects, challenges, market needs and national and international partners.
Altice Labs has been certified to NP4457 standard in RDI Management, and as such follows this model in all aspects of management of R&D and Innovation.
You developed an innovation model based on an Exploratory Interface. Can you tell us how it works?
To be specific, Altice Labs developed an innovation model based on an Exploratory Interface, for identifying vectors of change and ascertaining the most probable evolution scenarios for technology and key products, and on an innovation interface for monitoring and stimulating the three fundamental aspects of innovation: market, technology and organisation, via a broad range of support tools.
Since nobody has the monopoly on innovation, we have created regional Labs located throughout Portugal, such as in Olhão, Viseu, Ribeira Brava, Funchal, Ponta Delgada and on the island of Terceira, as well as in Porto and Lisbon. By doing so we hope to take advantage of local innovation dynamics, and seek to create value locally with partners from the worlds of academia, local government and industry.
Was this the reason for developing the ENTER Programme?
From the perspective of open innovation, we have a startup liaison programme – the ENTER Programme – which welcomes selected startups chosen using a permanent scouting process. This programme uses physical premises located in Lisbon, where activities relating to mentoring, capacity-building and market testing are performed.
How do you encourage a culture of innovation among employees and partners?
A culture of creativity is vital in boosting a culture of innovation. With over 700 people working daily at the company, creating and maintaining this culture is totally different from doing so at a startup, where those responsible for the various roles, such as engineering, commercial, product, marketing and support, meet up every day and are able to share and discuss their problems and challenges. This is what we need to work on with the different teams at Altice Labs, with continuous testing of new methods.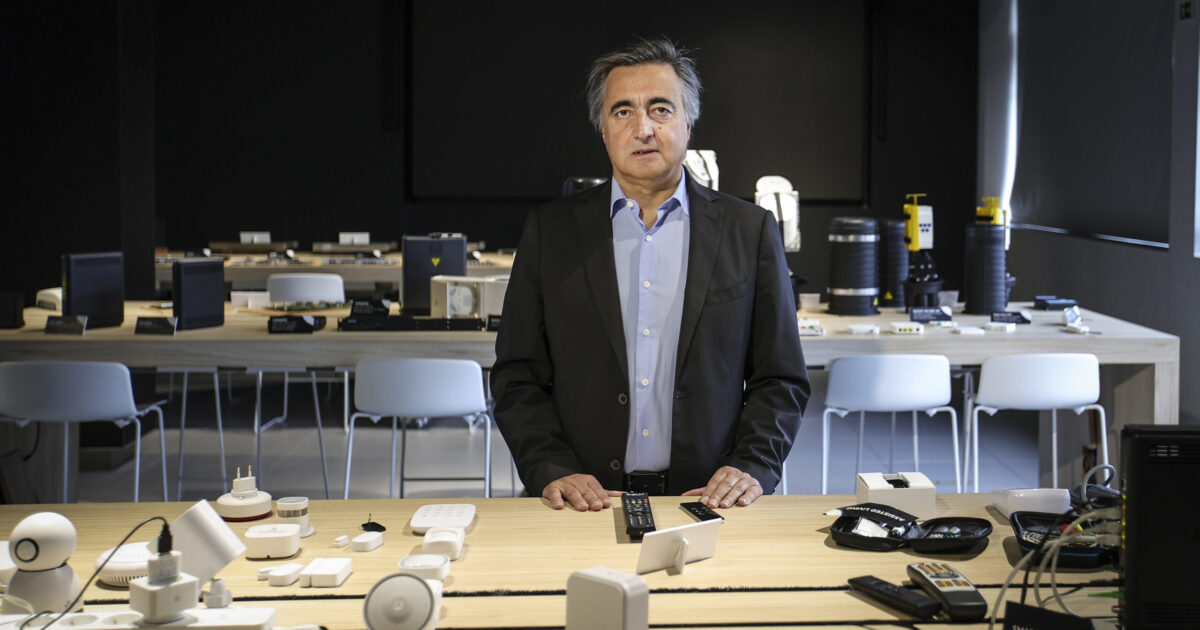 What are the main areas you're working on in terms of innovation?
We work on innovation across the board, for homes, companies and for industry. The main areas are: ultra-wideband networks, namely the new generations of optical technology at 25 Gbps and 50 Gbps (gigabits per second), symmetrical (download speed the same as upload speed), as well as the emerging new generation of Wi-Fi – Wi-Fi7 –, which, in addition to quadrupling current speeds, has a much faster response; future communications (6G, quantum communication, satellite communication); virtual and augmented reality; advanced 5G applications; urban management platforms; artificial intelligence and machine learning; digital health; connected home; Internet of Things; smart cities.
What purpose do these technological advances serve?
We've all heard lots about the benefits of 5G: connectivity capable of providing high speeds and low response times, while allowing more devices to be connected up. These features make this network the perfect one to support the digital transition of business and industry. But perhaps the area which may be the most impacted and which might be of most value is digital health.
Nevertheless, in order for 5G (and then 6G) to work as hoped, the antennae need to be connected by fibre optics. So we need to research and develop the next generations of optical fibre technology capable of supporting the high throughputs required. The above innovations, when combined, allow for critical industrial applications and new applications geared towards education, health and quality of life, enhancing cyber security and contributing towards increasing incorporation into digital ecosystems.
How do you balance disruptive innovation with customers' needs and expectations?
Firstly, we have to carefully identify our customers' needs and desires using a permanent proactive approach, and anticipate needs wherever possible, since innovating implies foreseeing and overcoming customers' needs and expectations.
This information gathering helps us to pinpoint shortfalls and opportunities for innovation with the customer. Involving them in cocreation processes is one of the most effective ways of ensuring customer satisfaction. And as we're working with them on improving a process or product, together we can come up with more profound changes, which will lead to a disruptive innovation. Customers like to be heard, even in processes to create new products with emerging technologies.
Portugal has an exceptional culture of innovation and Altice Labs is an example of precisely that
Is Altice Labs constantly on the lookout for partnerships to boost innovation? Which criteria do you use to select partners?
Innovation results from a huge amount of collaboration within an ecosystem where everyone wins. Partnerships aren't formed just for technological development. We have many partners whose portfolios include our products, presenting them to market. Some work the market by themselves, others jointly with us.
In technological development, we are looking for partners who have knowledge which can help us to convert them into value for the market (for example, our partners in academia), or who possess other assets which could increase or complement our portfolio, leading to higher-value products.
As it's increasingly complex to control the whole value chain, the partnerships we often seek out serve to assure an activity which, from a strategic standpoint, we don't want to perform in house, either because it's not a core operation for us, or because someone else more specialised than we are can perform it more efficiently.
We demand a lot of ourselves in terms of quality, and that's something we therefore demand from our partners, as well as execution capability and a commitment to a long-term relationship.
Can you give us some examples of successful partnerships which resulted in significant innovations?
One partnership that has lasted for 20 years is with HFA, a company from Águeda which produces our hardware systems, namely network equipment and fibre optic routers, which we in turn sell globally. Our relationship is not just a customer-supplier relationship. We are actually partners and together we have managed to create many innovations for the products we have developed.
Another more recent partnership I'd like to mention is with PICAdvanced, a startup from the University of Aveiro with whom we've been developing components which are unique in the market and which differentiate our products. Together we have designed a rolling roadmap and, together, we invest jointly to overcome any problems we encounter.
What role do startups play in Altice Labs' innovation ecosystem?
Through their projects, startups may complement the product lines we already carry at Altice Labs, allowing us to address solutions where the desired remit is outside of our range of products and services, or even helping to create lines of business.
We put together and promote the ENTER programme which provides support to technological entrepreneurship. It's an open innovation programme underpinned by collaboration with digital and technology-based startups. The programme also extends to collaboration with other relevant partners from the entrepreneurial ecosystem, such as incubators and investors.
ENTER has its own space in Lisbon, providing startups in particular and the wider entrepreneurial community with a coworking area, meeting rooms and an auditorium to host events.
We export solutions and products to 66 countries
How important is the Altice International Innovation Award?
We feel it's very relevant for the market, since it's the largest cash prize currently awarded in Portugal in the field of technological and digital innovation.
For a start, it's an important mechanism to reward talent, whether for startups or doctoral students. With all the publicity generated around the prize, within incubators and academia, it also ends up being a way of publicising Altice Labs, a way to attract talent and knowledge, thereby boosting the formation of partnerships and new business areas.
With seven editions under its belt, the AIIA promotes and recognises entrepreneurship and talent in the sector of technology, innovation and sustainability. Applications can be submitted until 24th September at https://www.alticelabs.com/aiia/ .
What are you expecting from this edition?
To continue to pursue the excellence of the previous editions, further reinforcing the academic component (prize for doctoral students); improving the network of partners and support given to startups, which was made possible this year by our partnership with Startup Lisboa; increasing the visibility of the Altice brand, by highlighting the importance of innovation to the group.
We're expecting an exciting edition with disruptive projects, and this year we have two new developments: 1) the guest country will be Ukraine, with the aim of securing a favourable European entrepreneurial connection and diversifying the projects in the running, and 2) we have a new partner – Startup Lisboa.
Who can apply?
There are three prize categories. The Startup category, which aims to reward entrepreneurs and startups during their incubation stage, and which is open to all European Union countries. The Academy category, focused on doctoral students of any nationality enrolled at Portuguese universities; the goal is to incentivise students to take their thesis one step further so that it won't just be a means to gaining a qualification. The "Inclui" category, sponsored by the Altice Foundation, which intends to recognise inclusive projects aimed at making information and communication technologies and technological accessibility solutions available to citizens, particularly those with special needs.
Are you working directly with any of last year's winners? If so, can you tell us with whom, and which innovation/technology they implemented?
We are currently interacting with last year's Startup category winner – an Irish company which submitted a project in the field of inclusive human resources management geared towards large companies. There are winners from pervious editions whose products have already been added to MEO's portfolio of products and services.
Which emerging technologies do you consider the most promising in terms of innovation?
Artificial intelligence, without a shadow of a doubt, namely Generative AI interacting in natural language, which has undeniable potential to disrupt practically all areas of technology.
Quantum technologies will revolutionise computing, communication and security, and will play a vital role in the new digital society.
Virtual and augmented reality will very soon be part of our daily lives.
These technologies, complemented by a ubiquitous broadband connectivity, robotisation and supercomputing, will profoundly disrupt our world as we know it.
These are the technologies which will enable completely autonomous driving, augmented humans, and the tactile Internet, but also access to healthcare for all and personalised and less invasive health.
Education and work will be completely different in this new world, as will the professions of the future.
How do you involve customers in the innovation process?
We involve customers in our roadmap and together set the priorities and timelines. All technological steps forward are shared with our customers, even during the primary exploratory phase.
We also include customers in collaborative ideation sessions which stimulate creative thinking and lead to new ideas and solutions proposed for problems identified.
How do you rate the success of your innovations beyond financial indicators? Do you use social or environmental impact metrics?
It's not just financial indicators which are used to measure the success of innovations. In addition to the patents they generate and the innovation mapping tool benchmarks, the greatest indicator is customer satisfaction, followed by market penetration, social and environmental impact (their contribution towards sustainability and social inclusion), the partnerships and collaborations which arose and even whether they helped to attract and retain talent.